Eugendorf
meets Festival City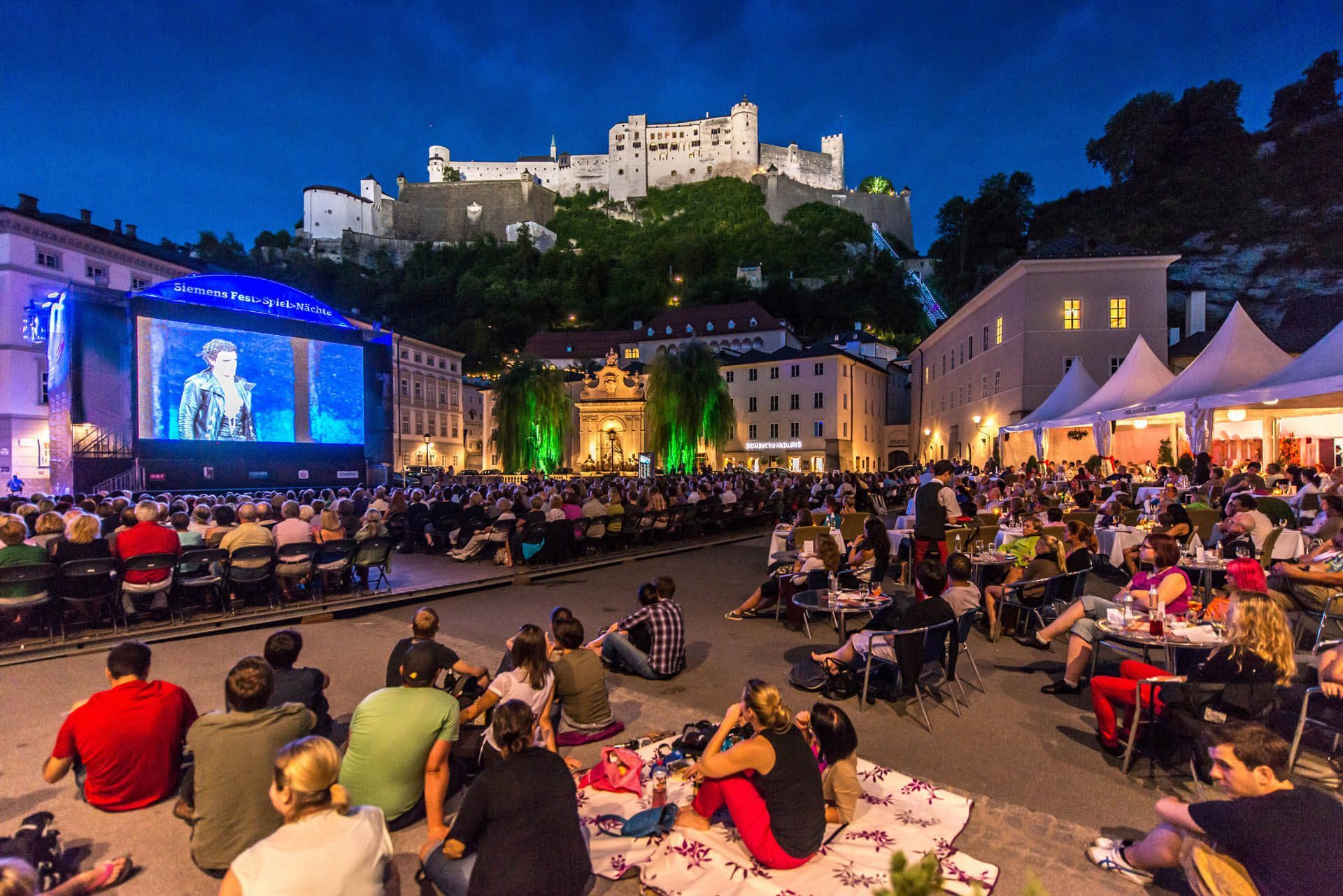 ©Tourismus Salzburg, Foto: Breitegger Günter
Culture, Theatre & Festival in Salzburg
Salzburg enjoys a worldwide reputation as "the Festival city". Its sophisticated charm has an astonishing magnetism and radiance to it. What makes Eugendorf so special: Only 8 km from Salzburg, the city of Mozart, you will be staying in a country setting, yet within quick easy reach of Salzburg City as well as the world-famous Salzkammergut region. Our businesses greet you with a family atmosphere and sincere hospitality guaranteed to turn your stay into something truly extraordinary.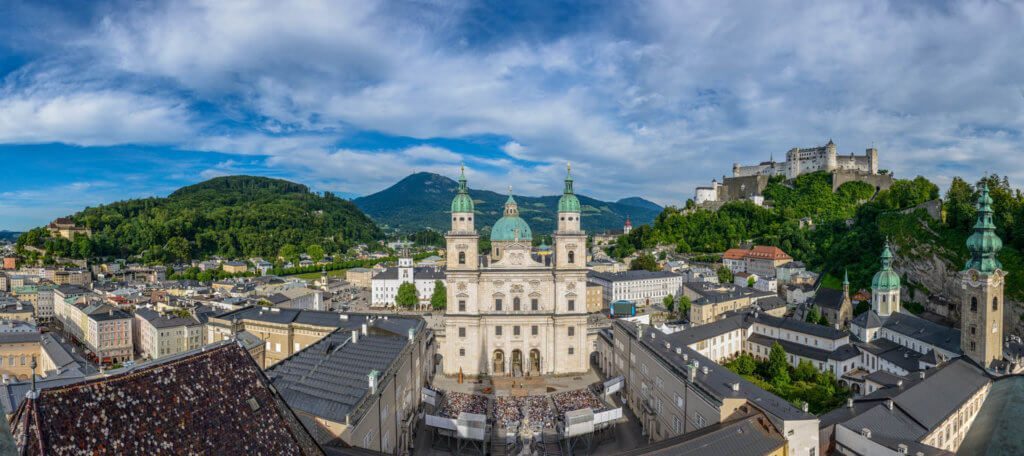 ©Tourismus Salzburg, Foto: Breitegger Günter
Cultural Holidays in Salzburg
Virtually nowhere else will you find festivals, concerts and stage performances of such high standards in a city the size of Salzburg. The Festival is world-famous and, together with countless other events, has contributed to Salzburg's worldwide renown.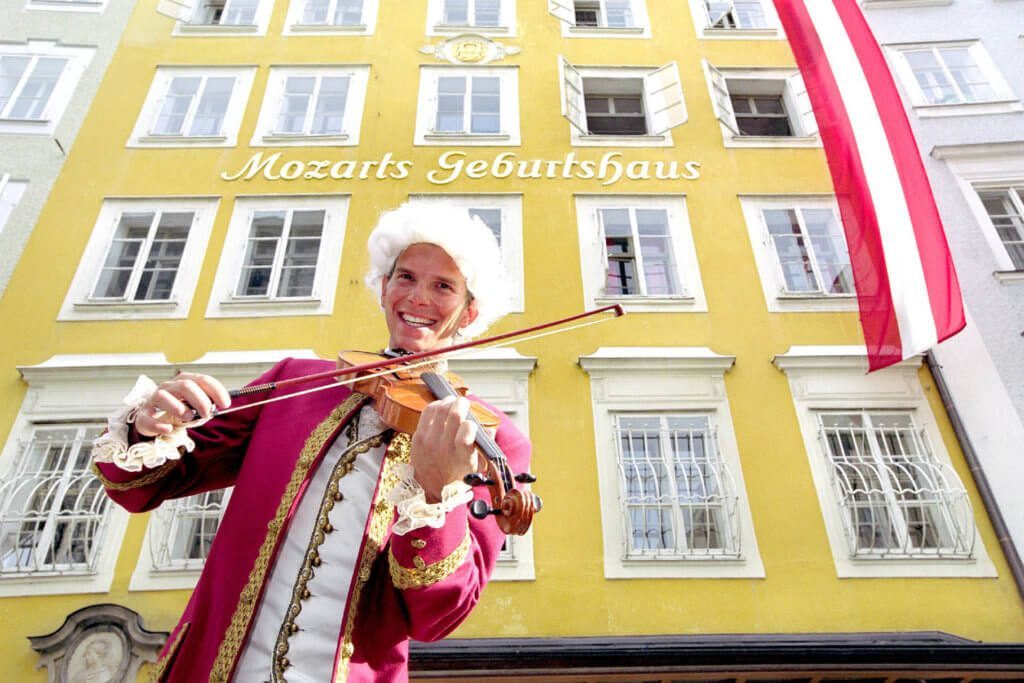 ©Tourismus Salzburg
Mozart Week
The annual cultural calendar begins in January with Mozart Week. The Mozarteum Foundation brings to the stage operatic performances as well as works for orchestra, chamber ensembles and soloists. Needless to say, the spotlight is focused squarely on Salzburg's most famous son.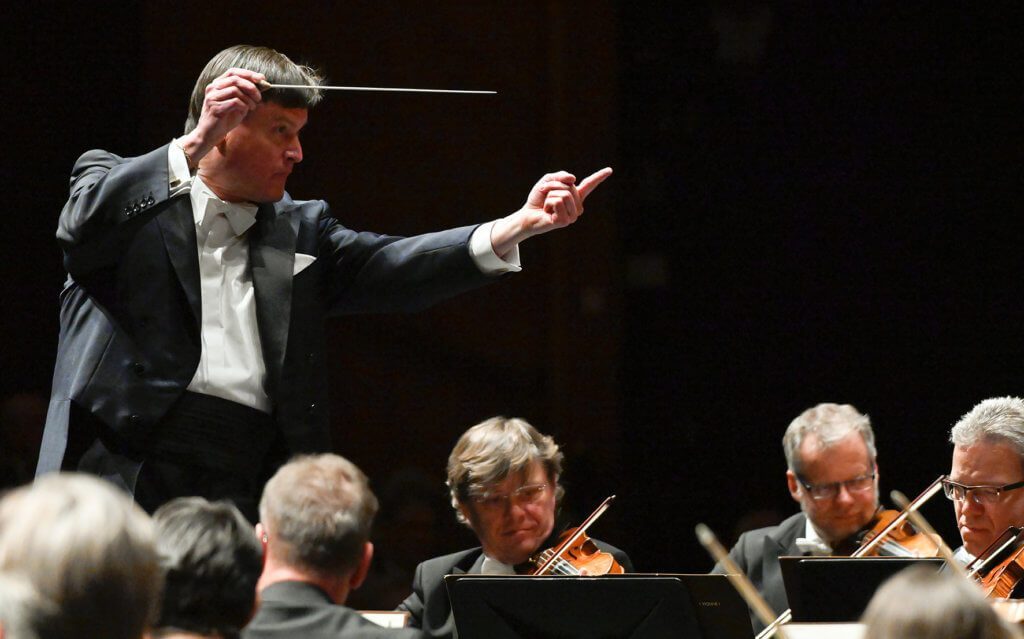 © OFS / Matthias Creutziger
Easter Festival
With the Easter Festival, Herbert von Karajan created one of the most exclusive and highest quality festivals in the world. Relatively few concerts, though these performed to the highest standards with maximum freedom of artistic expression. The success of the Easter Festival has proven that the vision of another great son of Salzburg was quite infallible.
© Decca / Uli Weber
Whitsun Festival
Likewise the brainchild of Karajan, though in this case specializing in Baroque music. During Whitsuntide, too, the offerings and concerts are in a class of their own.
The concert program and other important information about the Whitsun Festival!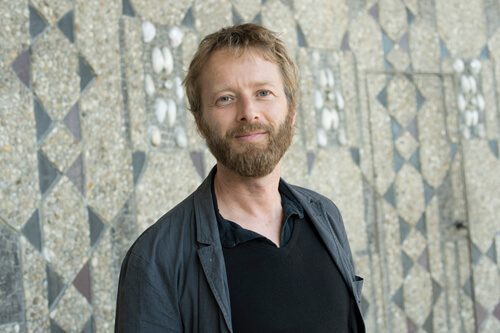 © LUCERNE FESTIVAL/Priska Ketterer
Aspekte Festival
An absolute highlight for more than 30 years: ASPEKTE Salzburg celebrates composers of the 20th century. With much to discover and enjoy. Further information about the Aspekte Festival can be found on the ASPEKTE website.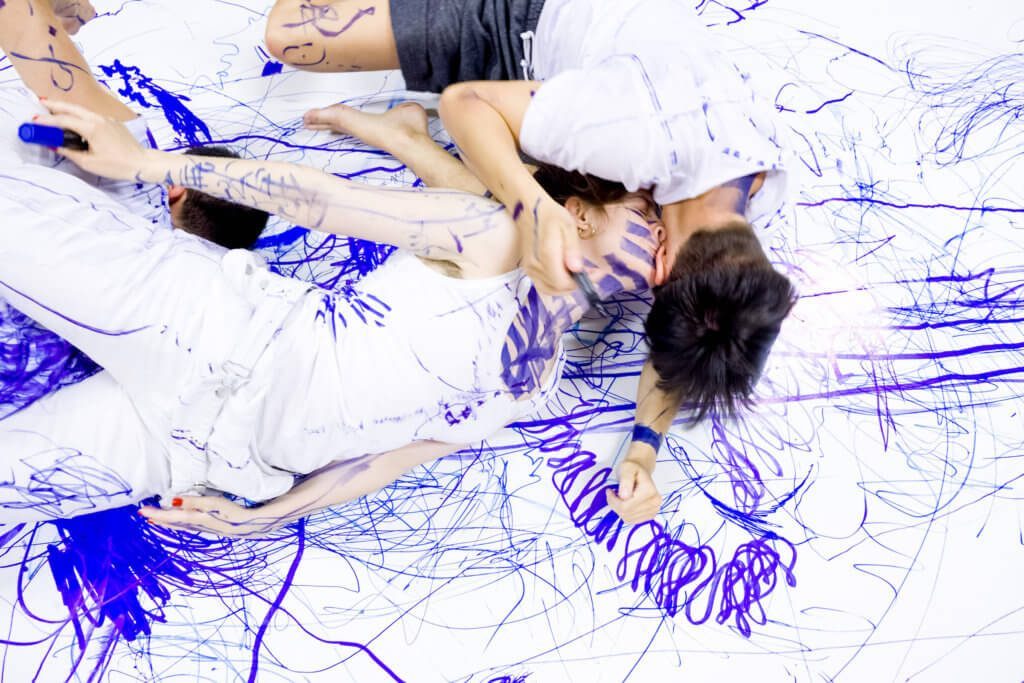 © Kati Göttfried
Sommerszene
Sommerszene was founded as somewhat of a counterpoint to the Festival, though now itself a highlight of Salzburg's cultural calendar. With installations, interdisciplinary presentations, dance performances and much more, the program is modern, colorful and diverse. Here, too, top performers from around the globe feel right at home.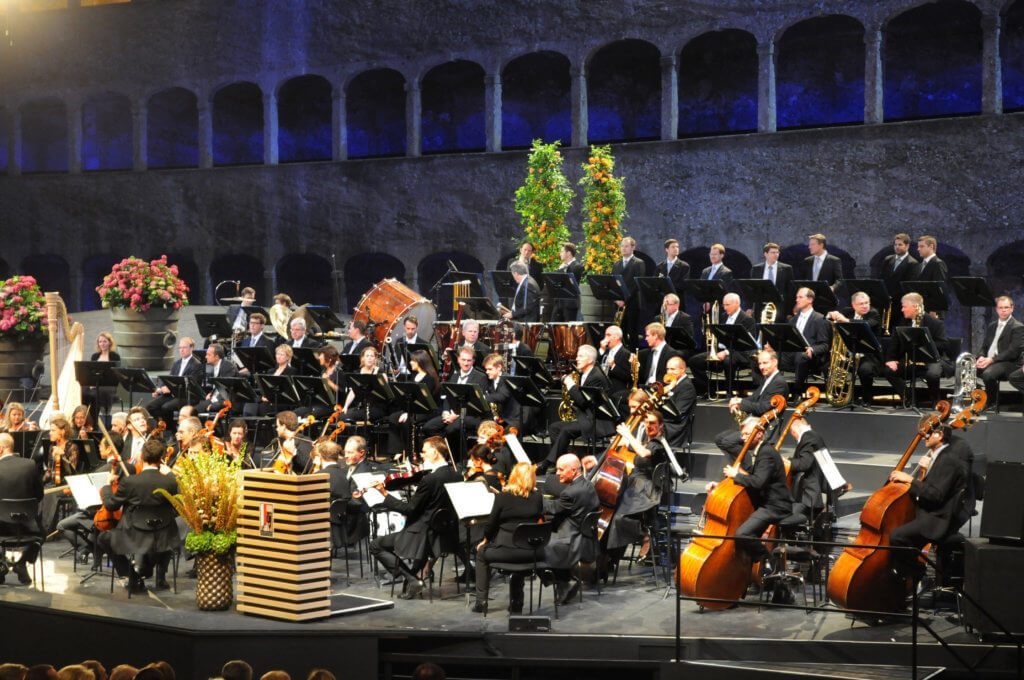 ©Tourismus Salzburg
Salzburg Festival
The world's most important music festival probably requires no further introduction: For 6 full weeks, the very best orchestras, conductors and soloists from around the globe grace the Grosses Festspielhaus and other performance venues. "Jedermann" on Cathedral Square stands at the center of all the events. The complete program and other important information can be found on the Salzburg Festival website .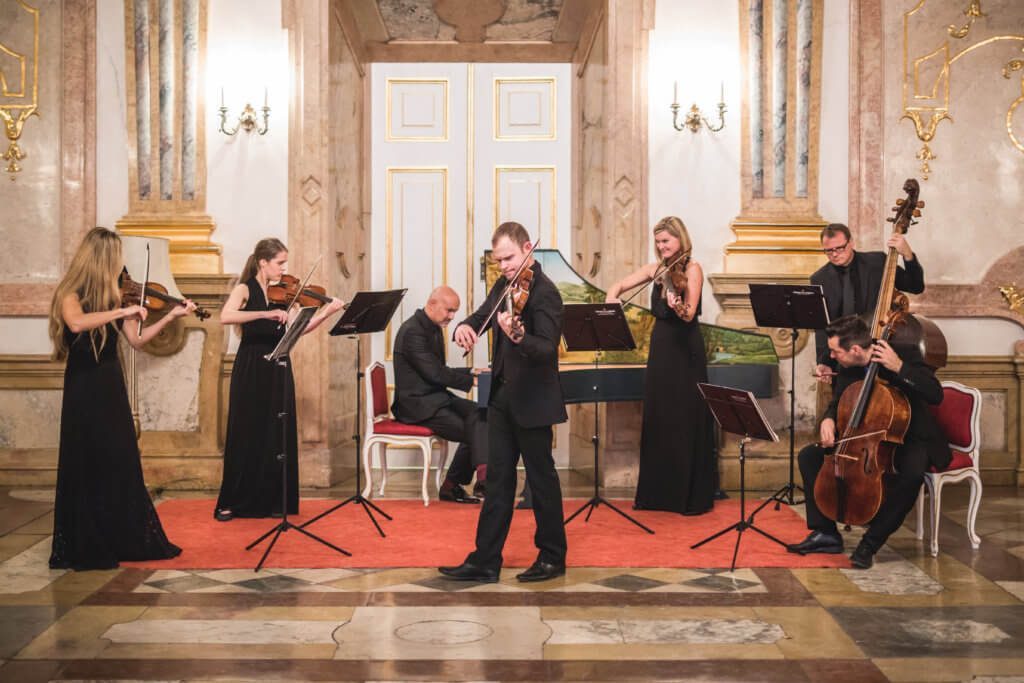 © Salzburger Konzertgesellschaft mbH
Mirabell Palace Concerts
The Marble Hall of Schloss Mirabell is one of the most beautiful and historically significant concert halls in Salzburg and the world. Here, Leopold Mozart and his children, Wolfgang and Nannerl, once performed. Held here today are an exquisite selection of classical concerts featuring extraordinary performers. Renowned ensembles, soloists and chamber orchestras perform the works of Mozart, his contemporaries and the great Baroque, Classical and Romantic composers. Many of these concerts are performed on original instruments from Mozart's times.
Contact:
 +43 662 828695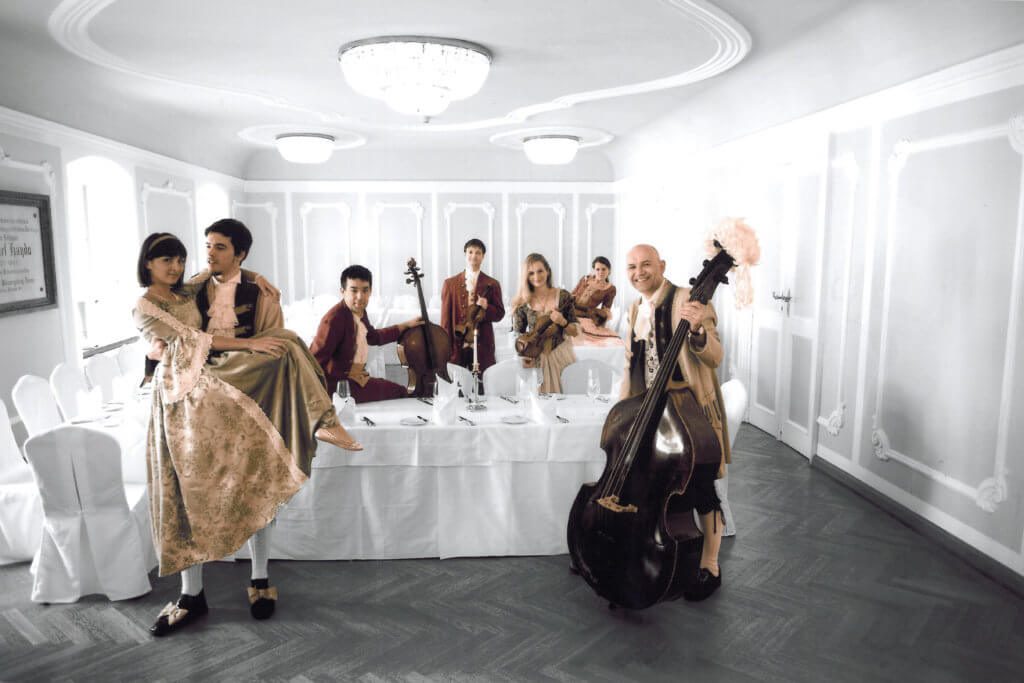 © Nancy Horowitz
Mozart Dinner Concerts
In terms of concept and quality, the Mozart Dinner Concerts are unique in Salzburg. Where art and cuisine go hand-in-hand – the concert room becomes a magnificent dining hall and vice versa. As a guest, you are transported back to Mozart's day and participate in an evening just the way it might have been in 1790. In the candlelit Baroque Hall of Stiftskulinarium St. Peter, you will enjoy a dinner prepared according to historical recipes and a concert with performers dressed in historical garb. And of course, the music of Salzburg's homegrown genius, Wolfgang Amadeus Mozart! Amadeus Consort Salzburg performs arias and duets in scenes from the great operas "Don Giovanni", "Le Nozze di Figaro" and "The Magic Flute" to the highest standards. The Mozart Dinner consists of three courses. The concert is divided into three parts between each of those courses.
The backdrop adds to the great atmosphere: the Baroque Hall is the last concert hall in Salzburg that can still be illuminated by candles.
Contact:
 +43 662 828695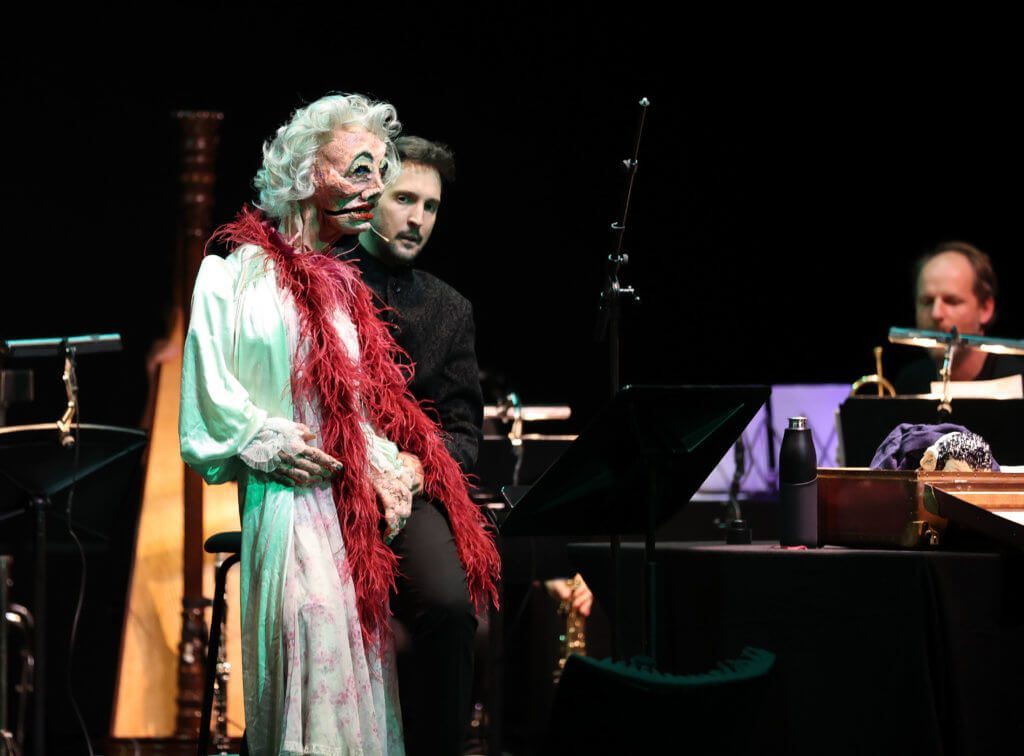 © Neumayr
Salzburger Kulturtage
No end in sight to those high-quality classical performances. During Kulturtage in autumn, too, visitors can look forward to performances of classical music along with brass concerts and colorful evenings spanning the spectrum from classical to modern.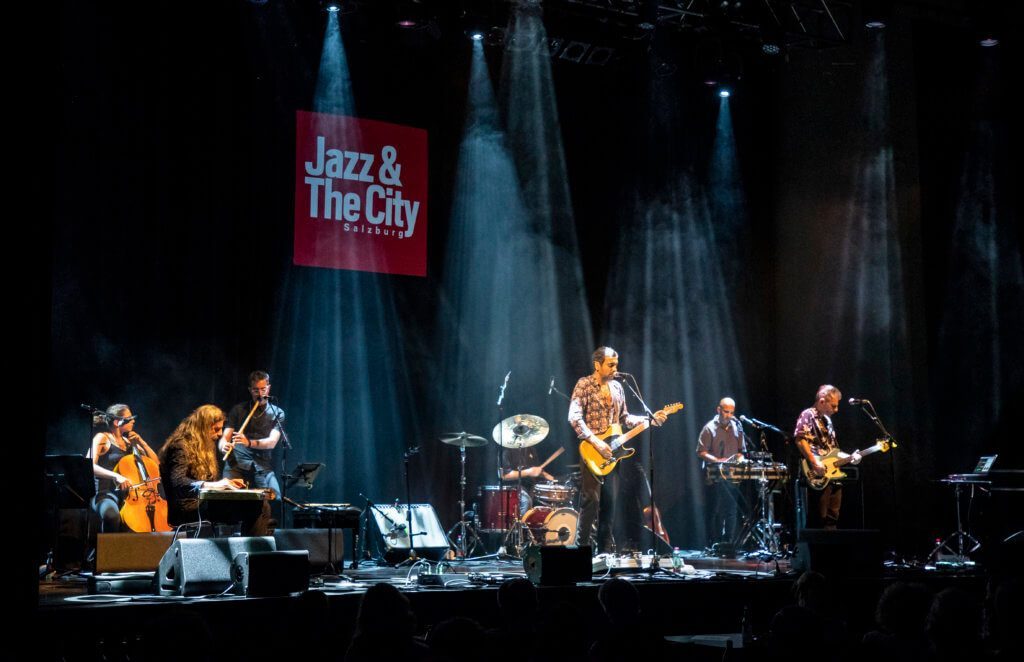 ©Andreas Kolarik
Jazz & The City
One of Austria's genuine cultural highlights: Jazz & The City brings first-class musicians from around the world to Salzburg. Free admission to most of the concerts. However, in some cases advance reservations are required (demand is great). Annually at the end of October and beginning of November. Details of all events can be found on the Jazz & The City website .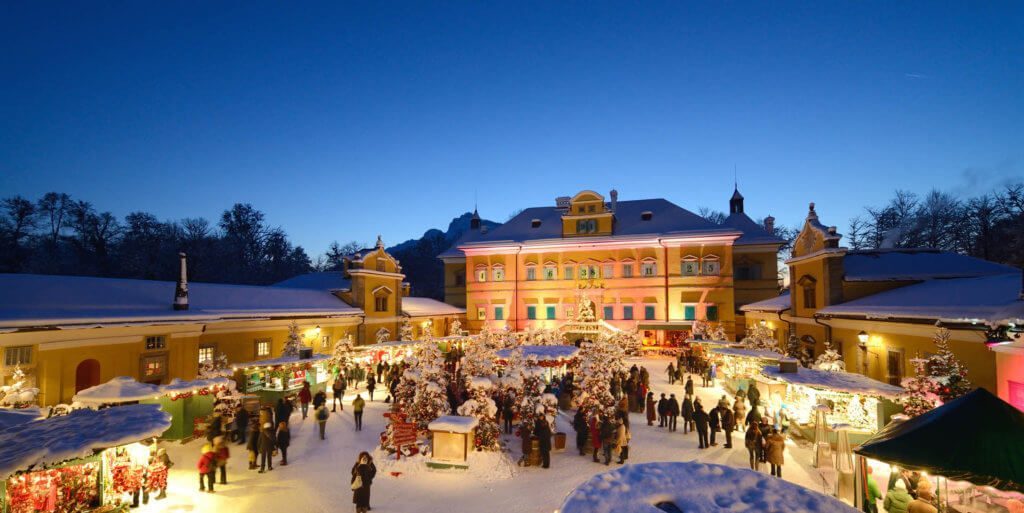 ©Hellbrunner Adventzauber / R. Zauner
Christmas Atmosphere in Salzburg
Wind musicians performing high above the Advent market, concerts during the Waldklang Festival, along with the magic of Advent Singing at several churches and venues.
There are also a whole array of first-class theatres and concert houses, for example:
But that's far from the full story. From multiple jazz and electric evenings at the JazzIt, to smaller concerts at various locations, the Summer Cinema and free concerts in the Volksgarten, Salzburg has so much more to offer. Send us your no-obligation booking enquiry for a room at a hotel or inn in Eugendorf, then look forward to short distances to the cultural highlights of Salzburg along with many other opportunities.