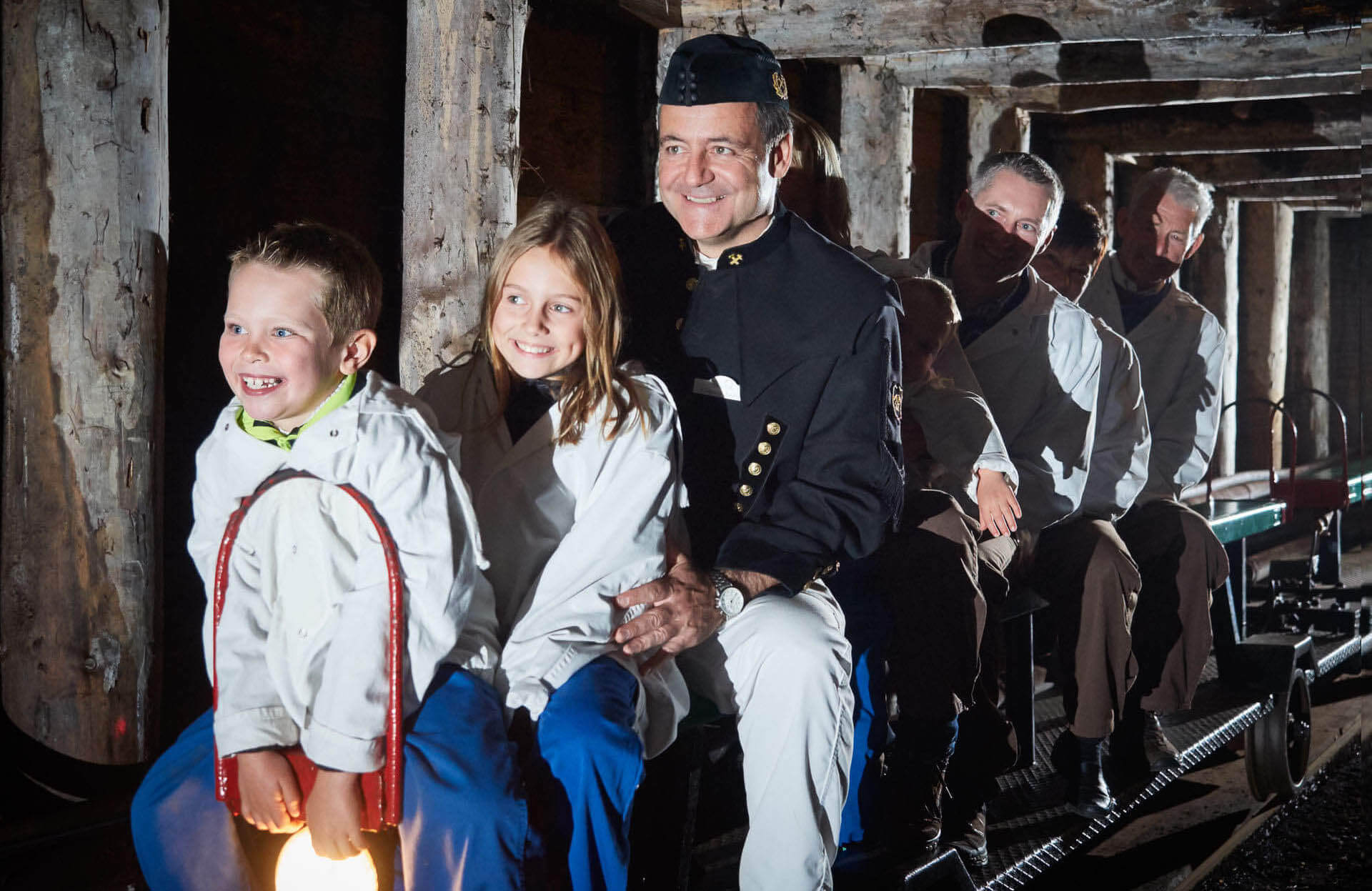 © Salzwelten/Podpera
The White Gold of the Alps
Salzburg and the Salzkammergut owe their historical wealth to salt, popularly known in this part of the world as "white gold". No surprise, then, that there are several mines in Salzburg province, and close to us, that you can still visit and explore to this day. An exciting journey into the past, allowing you to experience first-hand the astonishing skills and hard work of those miners of yore. An absolute highlight of every vacation.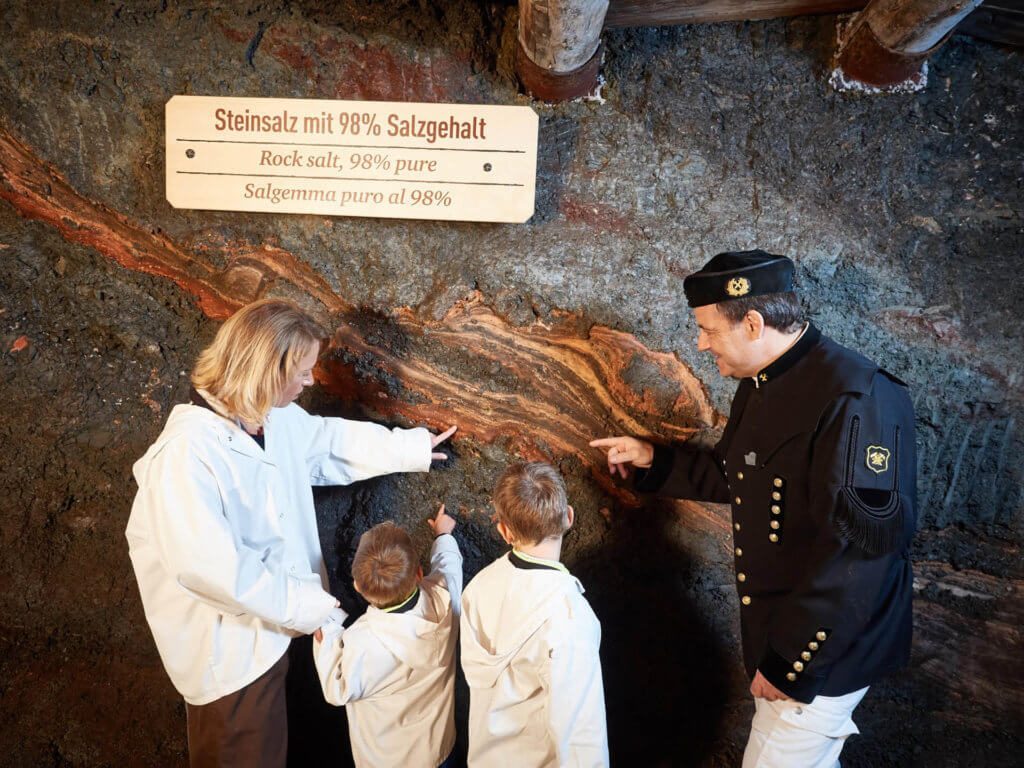 © Salzwelten/Podpera
Hallein Salt Mine
A guided tour of the salt mine is something you'll never forget: Dressed in traditional white protective clothing, you will first ride the mine train into the mountain. Yet another highlight, especially for kids: the slides which miners once used to drop 210 meters deep inside the mountain. Informative and, above all, humorous films tell about salt mining and Salzburg's prince-archbishop Wolf Dietrich, who led the salt trade in Salzburg to the pinnacle of its success. Things then take a more mystical, atmospheric turn during a raft ride across the subterranean salt lake.
You also have the opportunity to visit Salina Celtic Village, where you will learn how the ancient Celts lived and worked on the Dürrnberg. Life-size illustrations depicting scenes from daily life in the Celtic settlement are based on archaeological excavations conducted on the Dürrnberg as well as other sites of Iron Age settlement.
Bad Dürrnberg Salt Mine
Ramsaustraße 3
5422 Bad Dürrnberg
Phone: +43 6132 200 8511
Hallstatt Salt Mine
Hallstatt is always a rewarding excursion. The town itself, a listed UNESCO World Heritage Site, features an array of cultural, historical and natural landmarks. The salt mine promises a great adventure for big and small – beginning with a ride up the mountain on the Panoramabahn funicular, followed by a tour of the mystical mine tunnels used by local miners to extract "white gold" from the mountain as far back as 3000 years ago. When it's time for a break, pay a visit to the Bronze Age Cinema 400 meters below ground: This Cinema was developed and established in a collaboration between Natural History Museum Vienna and employees of Salinen Austria AG.
Yet another highlight is the oldest wooden staircase in Europe, which has been made accessible to the general public since 2015. The staircase is integrated into a film animation that depicts working life of Bronze Age miners. History meets high-tech: a guaranteed once-in-a-lifetime experience.
Hallstatt Salt Mine
Salzbergstraße 21
4830 Hallstatt
Phone: +43 6132 2002400
Berchtesgaden Salt Mine (D)
The Berchtesgaden salt mine is also unique in its own way: In the active part of the mine, miners continue to go about their work to this day. That said, visitors are able to immerse themselves in a salt-mining tradition that truly spans the centuries. Absolute highlights of the guided tour include a 1400 m train ride into the depths of the mountain, the miners' slide as well as floating across Mirror Lake. In addition, visitors learn all about the daily life of miners and how they remove the valuable element salt from the ground. An astonishing experience.
Berchtesgaden Salt Mine
Salzburger Straße 24
83471 Berchtesgaden (Germany)
Phone: +49 8652 60020