The Fuschlsee Region
A deep-blue lake, flanked by mountains that reveal impressive panoramas of the nearby Salzkammergut. The Fuschlsee holiday region is a recreation area that's very popular with the Salzburg locals, while the surrounding alpine pastures and huts present great opportunities to get away from it all and enjoy a refreshing timeout.
The Fuschlsee
The region surrounding deep-blue Fuschlsee is absolutely magical, not just because of its picturesque landscapes. There is also much to experience and discover here.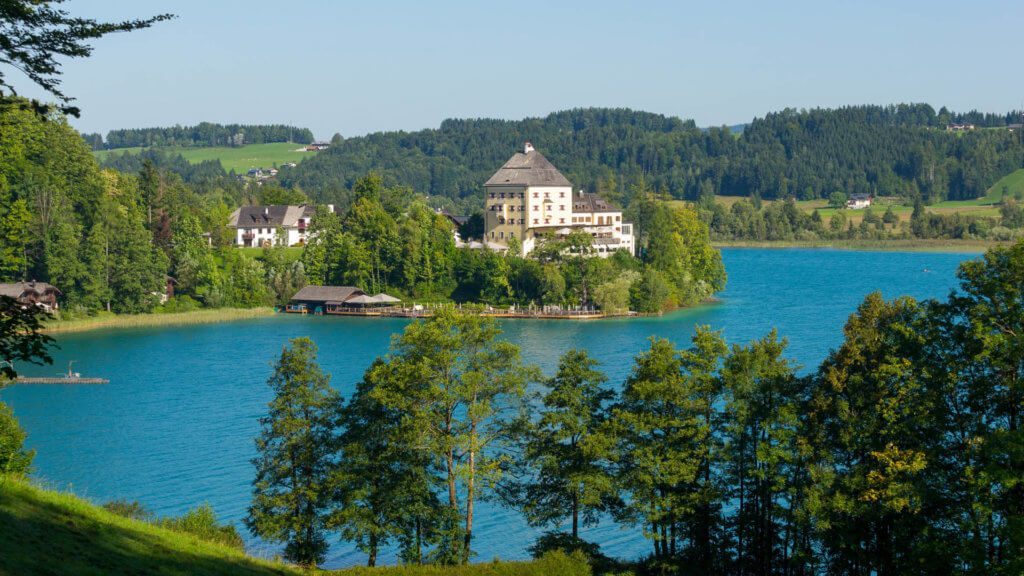 Schloss Fuschl
This former summer residence of the Salzburg archbishops was originally built as a hunting lodge at the end of the 15th century. Every year, the prince-archbishops would host magnificent hunts here – with such illustrious figures as Paris Lodron and Wolf Dietrich von Raitenau in attendance. Designed in a charming Renaissance style, it envelops visitors in its imperial ambience: In a divinely peaceful setting – just 20 minutes from Eugendorf. World-famous, also as a backdrop for movies. Today, it is enthroned there on a small hill above emerald-green Fuschlsee as a majestic 5-star hotel.
Schloss Fuschl
Schloss Strasse 19
5322 Hof bei Salzburg
Phone: +43 6229 2253
Email: info@schlossfuschl.com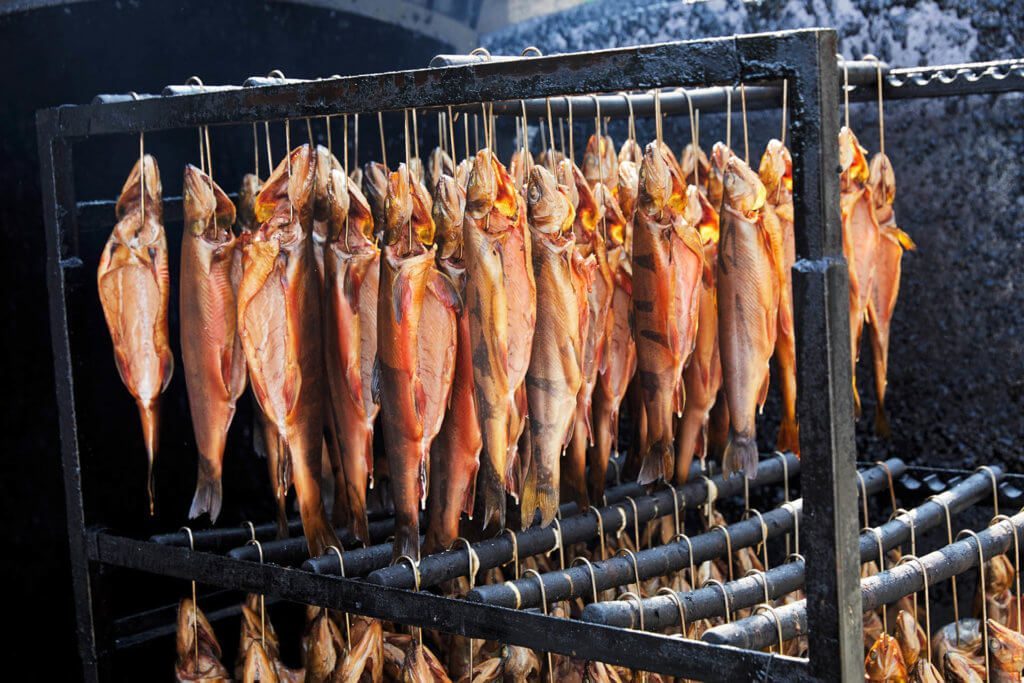 © SalzburgerLand Tourismus
Schloss Fischerei
This fishery on the western shore of Fuschlsee – not far from Schloss Fuschl – looks back on a long history of its own, as a supplier of fresh fish to court. Today's fishery is stocked with Arctic char, brook trout, pike, carp, eel, perch and more. With water pure enough to drink, this lake was seemingly predestined for this role. In 2016, the fishery was expanded and modernized – now also featuring a space where visitors can buy their own fish, also a delicious treat to enjoy out on the scenic terrace, with your eyes gazing out across the magical lake.
Schloss Fischerei
Schloss-Straße 2
5322 Hof bei Salzburg
Phone: +43 6229 2253 1533
Email: fischerei@schlossfuschl.com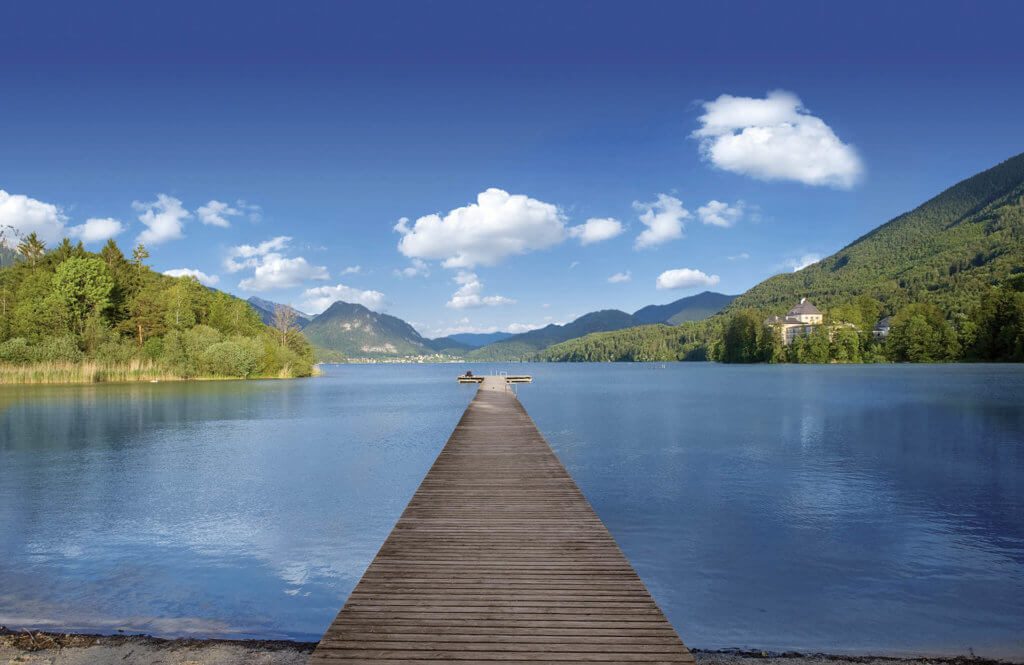 Strandbad Hof am Fuschlsee
This swimming beach lies on idyllic, turquoise Fuschlsee and is a dream-come-true for bathers. From the long wooden swim dock, you can enjoy heavenly views of the lake and the magical alpine scenery which surrounds you. Also greeting you are a broad grassy sunbathing area as well as two great volleyball courts. The snack bar awaits you with a selection of tempting treats. Enjoy the sun, crystal-clear water and breathtaking panorama. A paradise on Earth, just 20 minutes from Eugendorf.
Strandbad Hof am Fuschlsee
Seeweg 1
5322 Hof bei Salzburg
Phone: +43 6229 203510
E-Mail: info@kult-hof.at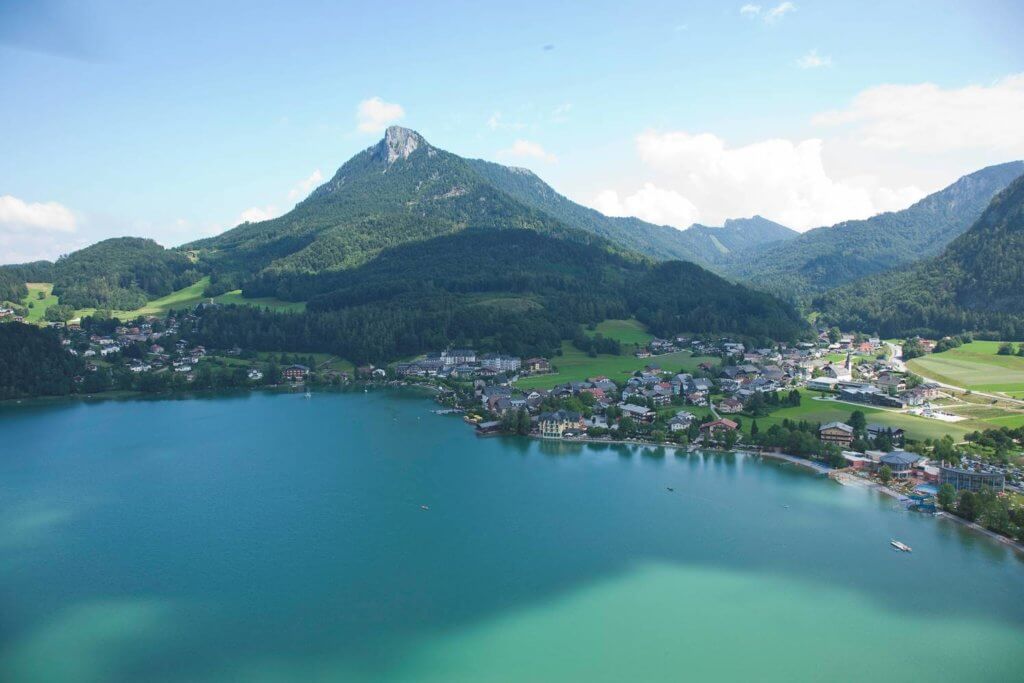 © sky-blue Salzburg
Town Center of Fuschl am See
The charming town itself, right next to fairytale Fuschlsee and a popular getaway for the Salzburg locals, has roughly 1500 permanent residents. Just 25 km from Eugendorf, the community draws visitors in every season with attractive highlights: marvelous hikes around the lake, a refreshing dip at the swimming beach, a wonderful ride across the lake on an old-fashioned boat, along with the wintry romance of a snowshoe hike and an enchanting Advent market at Schloss Fuschl. Furthermore, Fuschl offers outstanding dining opportunities and high-quality music, art and sporting events, all in the midst of true picture-book scenery.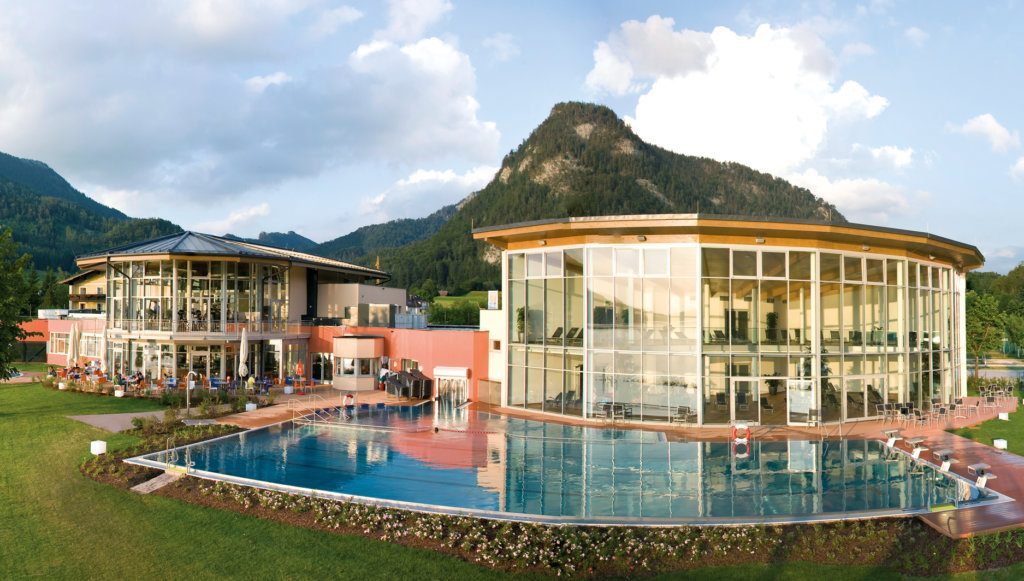 (c) Fuschlseebad Fuschl
Fuschlseebad
Swimming in the lake, splashing about in the pool, wellness and fitness. All of this amid natural beauty with a view of majestic Schloss Fuschl and nestled amid a fabulous alpine setting. Diverse, modern and occasionally extravagant lakeside enjoyment awaits you at the Fuschlseebad – in the idyllic Salzkammergut. You can also look forward to a heated outdoor pool, spectacular water slides and colorful, delicious dining. The special bonus: You can use the wellness area and fitness center year-round – magical lake views included! Draw renewed strength on the shore of enchanting Fuschlsee.
Fuschlseebad
Dorfstraße 30
5330 Fuschl am See
Phone: +43 6226 8288
E-Mail: info@fuschlseebad.at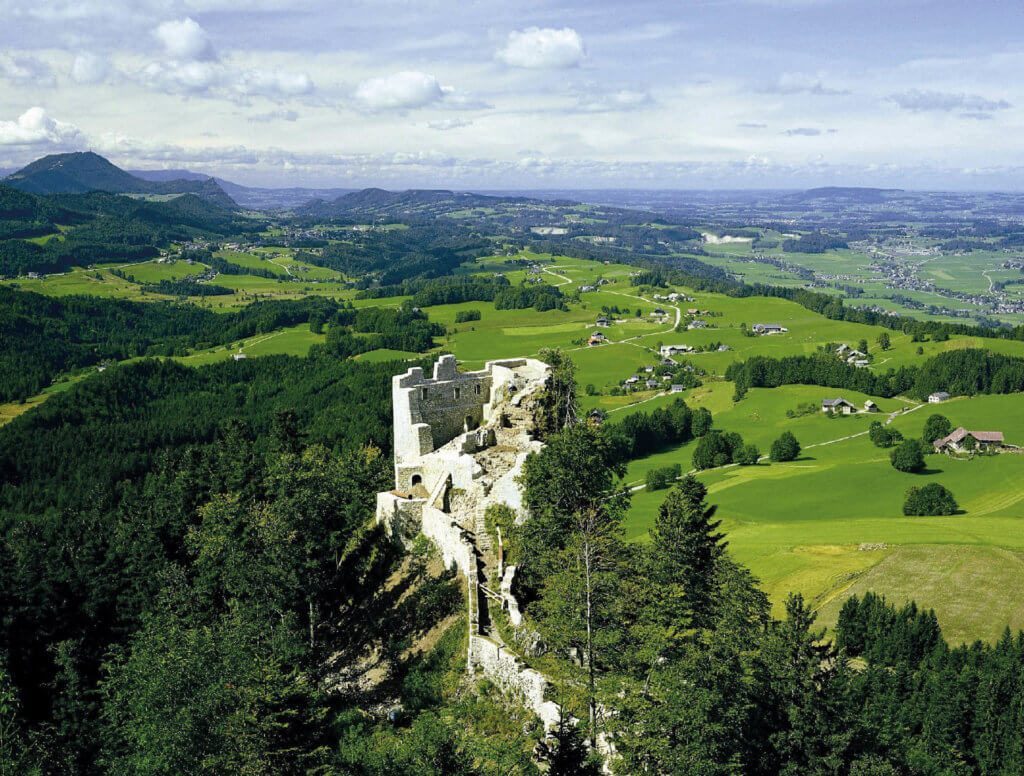 © TVB Thalgau
Wartenfels Castle Ruins
Awaiting you on a craggy 1.020 m hilltop in Thalgau – not far from Salzburg City – are the historic remains of a former castle fortification. Perched atop the almost vertical-sided ridgeline at the foot of the Schober, the now ruined outer walls of Burg Wartenfels are quite impressive. It was originally built in 1259 by Konrad von Kahlham. Today, the ruins of this castle with a triangular footprint are a listed historic monument, one of the most beautiful of its kind in the province. Take a pleasant hike there and enjoy the breathtaking views – just a 15-minute walk from Forsthaus Wartenfels!
Wartenfels Castle Ruins
Vordereggstraße 32
5303 Thalgau
Phone: +43 6235 7350
E-Mail: info@thalgau-tourismus.at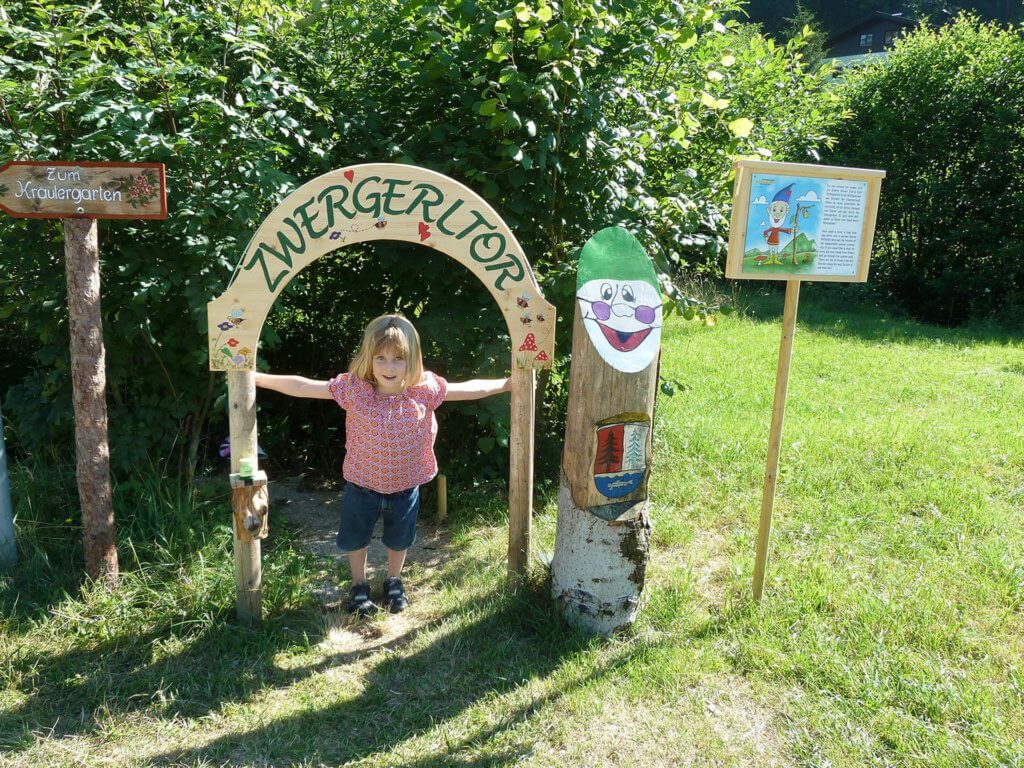 © TVB Fuschlseeregion
"Dwarfs Path" Fuschl
Accompany the dwarf Willibald on a journey: the Zwergerlweg in Fuschl am See is a family-friendly walk and a fairytale experience for big and small. The path leads you past a herb garden and the Rumingmühle – a fully functional grain mill where they also bake bread. Start to finish, it will only take you about 30 minutes. A variety-filled walk also suitable for prams. Great enjoyment for all in the fresh air, with beautiful views of Fuschlsee included.
Dwarfs Path Fuschl
5330 Fuschl am See
Phone: +43 6226 8384
E-Mail: fuschl@fuschlseeregion.com
Starting point: car park at the Fuschlseebad or in the town center of Fuschl am See