Favorite Dishes
meet the Genusswirte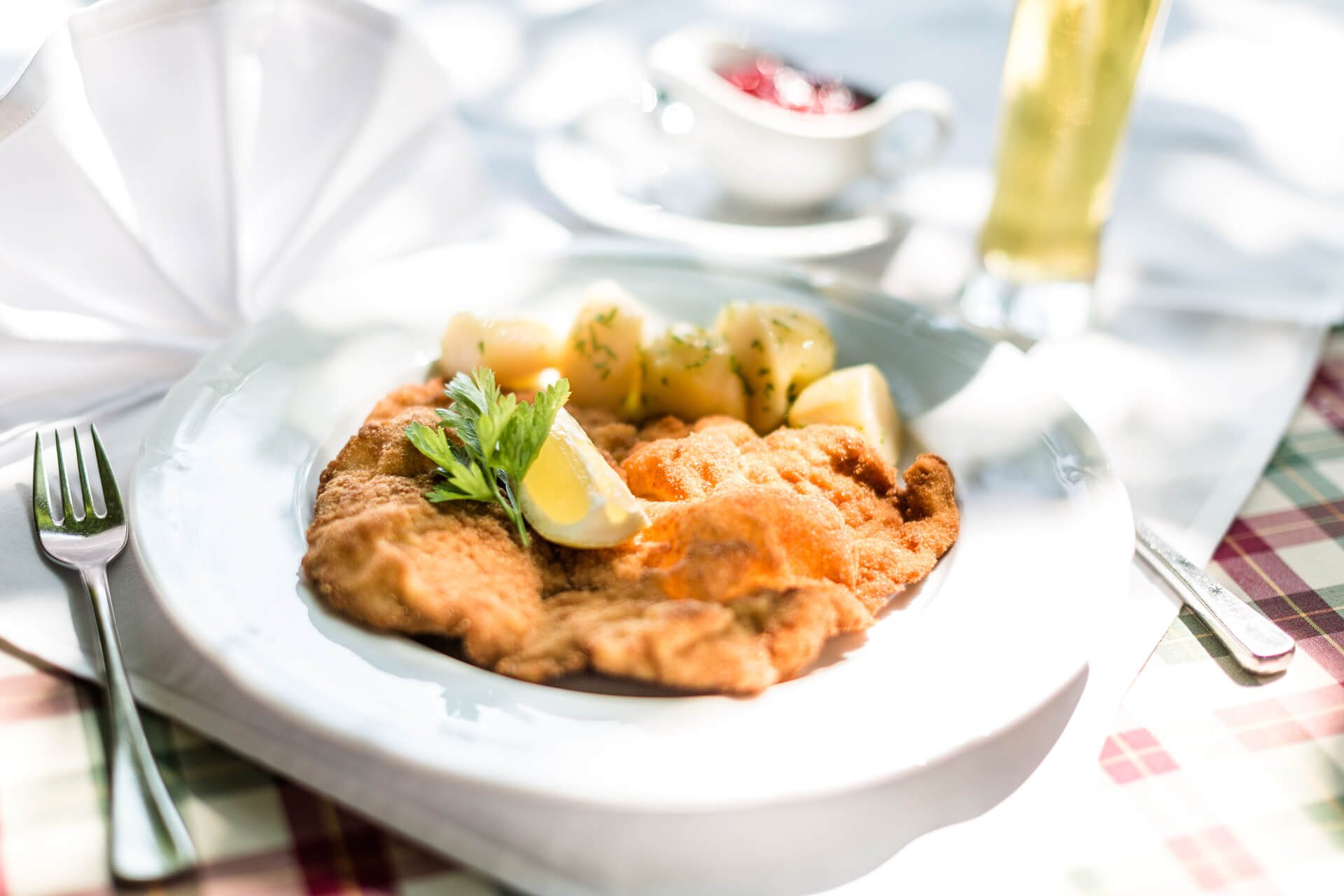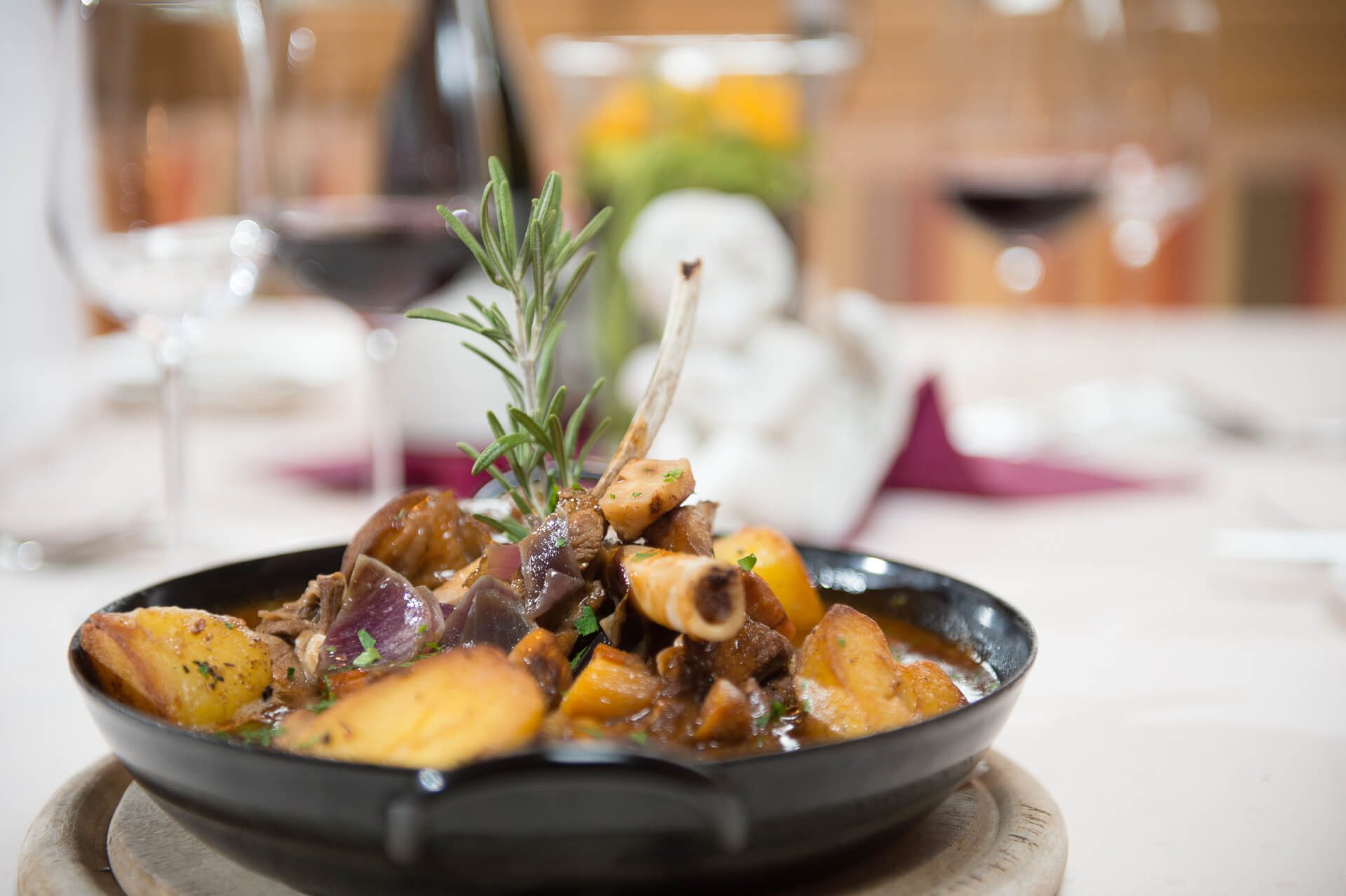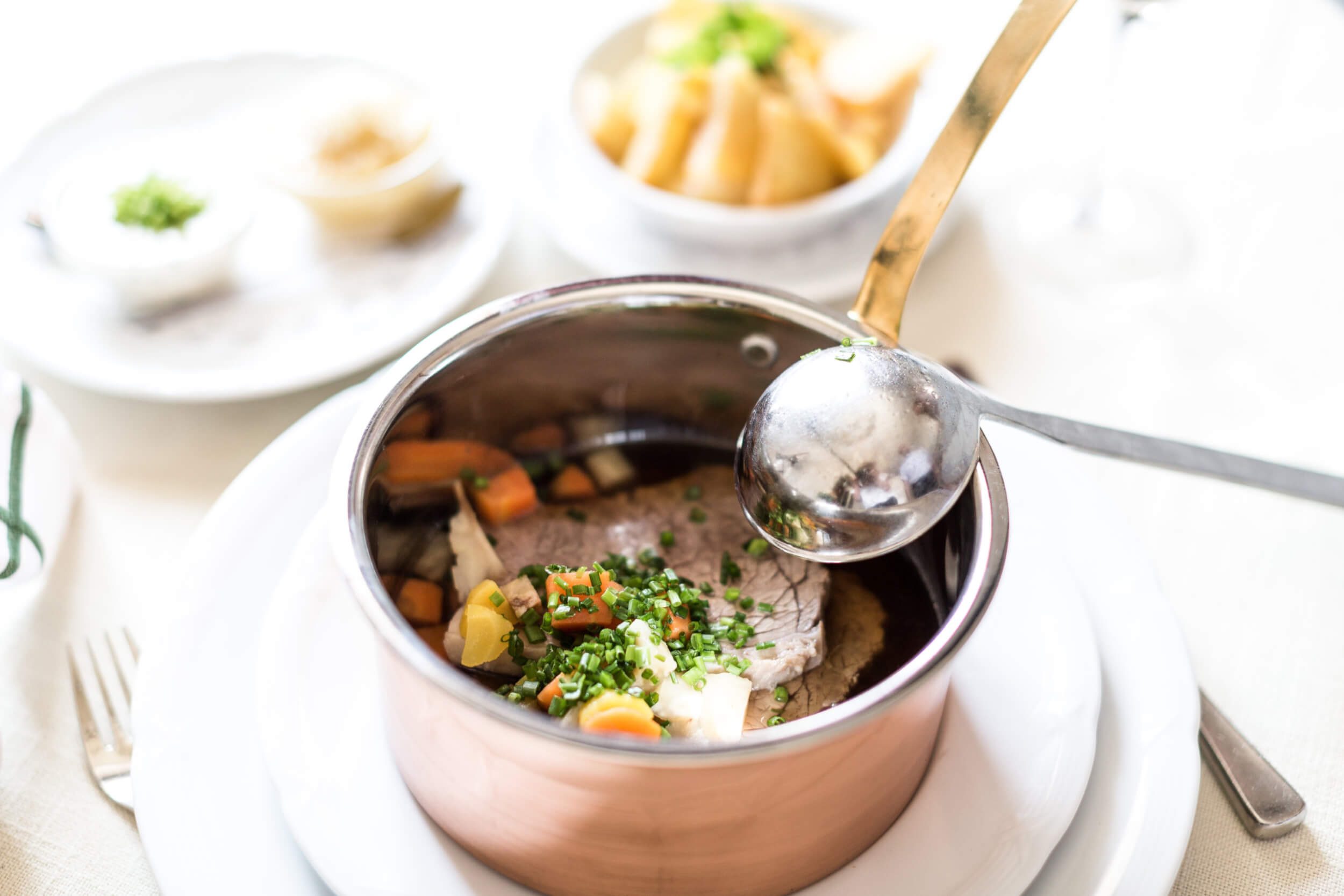 Wiener schnitzel in crispy golden breadcrumbs with a side of fried potatoes, or a hearty, delicious goulash with semolina dumplings – participating GenussWirte in Eugendorf, SalzburgerLand, serve classics of Austrian cuisine along with their own creations and influences from other cultures.
Eight restaurants in Eugendorf have joined forces and work hand-in-hand to satisfy their guests – successfully doing so since 1996!
Eight eateries – one motto
These dining establishments aren't meanly united by a decades-long friendship between their families, they also share a collective vision of what it means to be a GenussWirt.

• Focus on regional specialties and products
• Modern forms of preparation
• Friendly hospitality
• Relaxed atmosphere
• Cuisine rich in variety

These goals were agreed upon by the GenussWirte one evening back in 1997, as they sat together around a table. To this day, those same guidelines shape the dining experiences they offer to their guests in Eugendorf.
So, who are these Genusswirte?
The GenussWirte have something else in common: They are famous far and wide for the quality of the dishes they serve. Their inns are run by their families with boundless love and sensitivity for the wishes of their guests. The GenussWirte are:

• Landhotel Gasthof Drei Eichen
• Gasthof Gastagwirt
• Landhotel Gschirnwirt
• Landgasthof Holznerwirt
• Hotel-Restaurant Am Hochfuchs
• Gasthof Neuwirt
• Gasthof zur Strass
• Santner's Einkehr

Each GenussWirt has its own characteristics, fortes and highlights. After a wonderful meal, who wouldn't want to pay a visit to the alpacas or enjoy the marvelous view of the Salzkammergut? Or sample full-bodied wines in an ancient wine cellar? Thanks to the Eugendorf GenussWirte, all of this is possible. And even more.
Hand-in-Hand – Things always work better together
The collaboration between our Eugendorf GenussWirte has borne many fruits, spanning many years in some cases. Be that the GenussWochen culinary celebration they promote collaboratively, the GenussBier beer which they brew together, their annual prize drawing or their very popular GenussGutscheine, vouchers which can be redeemed for meals at any of their member businesses. Every year, they never fail to surprise their guests anew. What might they have up their sleeves next?
Reserve your table right now, book your room right here in Eugendorf, or simply send us your no-obligation booking enquiry for a personal offer.

The Eugendorf GenussWirte – hospitality with tradition.
Our Favorite Restaurants
GenussWirte hosts are true originals, all of them. Each leaves their own personal stamp on their business, filling it with the sincere brand of hospitality for which Eugendorf is so famous. You see them busily at work in the kitchen, or eagerly greeting their guests. The very definition of a "hands-on" approach for sure!