Eugendorf
meets Baroque winter magic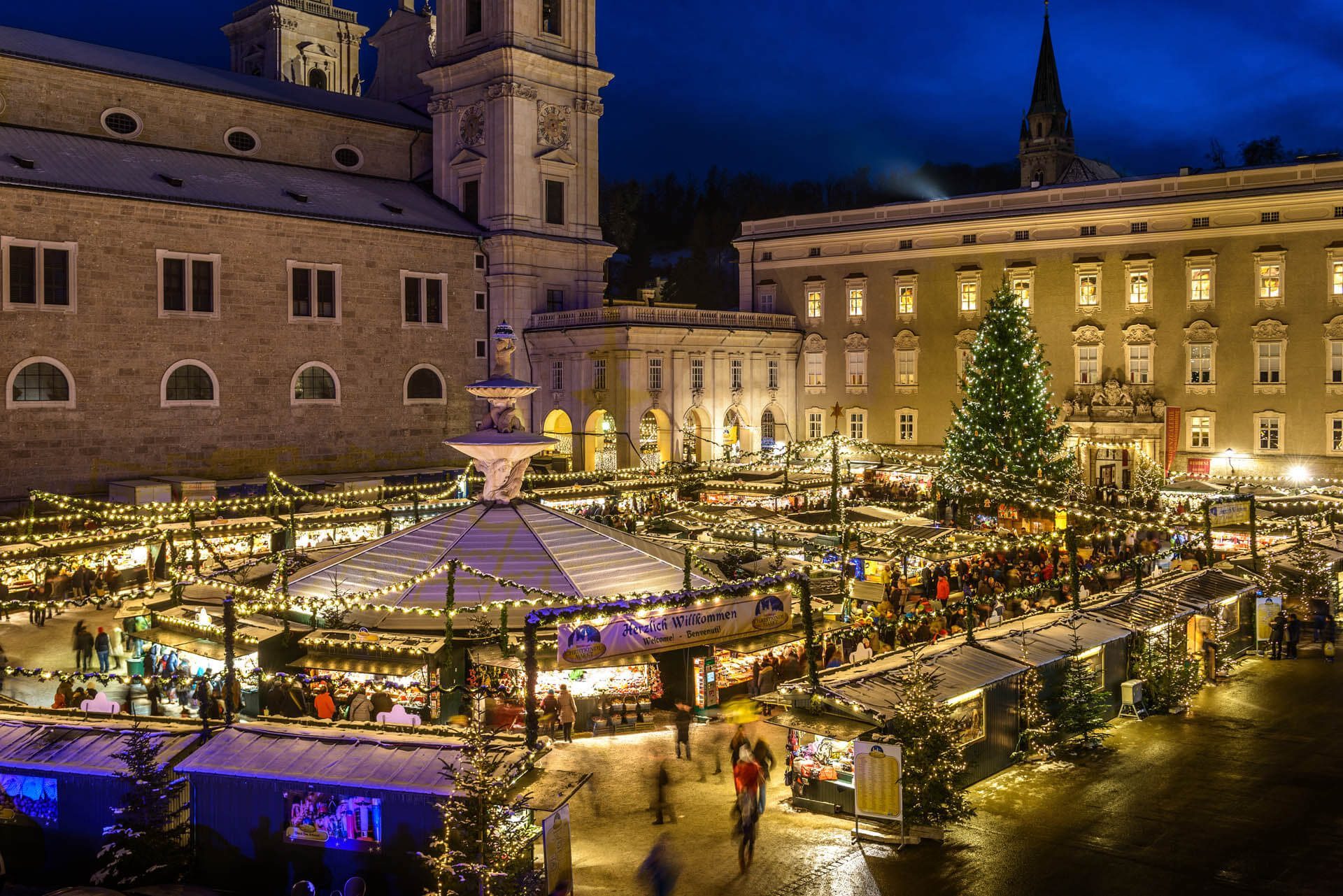 ©Tourismus Salzburg / G.Breitegger
Advent in Salzburg:
the romantic historic district in winter
Everything turns white as Advent approaches: for many, the most beautiful time of the year. While some wax their skis and head for the mountains, others look forward to more peaceful activities. From here in Eugendorf, both options are open to you: The mountains begin right here, while Salzburg City, a veritable bastion of Christmas markets, is also there at your doorstep.
One of the world's most beautiful Christmas markets
International rankings regularly put the Salzburg Christkindlmarkt in the Top 10. And indeed, against a backdrop of grand plazas and the cathedral, the atmosphere truly is one-of-a-kind. The smells of mulled wine, punch and hot baked potatoes hover above the lights of the market stands, while many a Christmas gift is bought here directly from the regional producer. Open from 19.11. until 26.12.
Click here for more information.
Other magical Advent markets in and around Salzburg
Likewise highly recommended is Hellbrunn Advent Magic at Schloss Hellbrunn. Right in the heart of the city, you can also ride or walk up to the fortress and browse Salzburg Fortress Advent amid the extraordinary atmosphere of this medieval fortification.
Musical Advent
Advent Singing looks back on a long tradition in Salzburg. Every year, a marvelous selection of seasonal concerts adds to the already abundant cultural program of Salzburg. The Grosses Festspielhaus, St. Andrä Church, the Great Auditorium of the University and the fortress are just some of the venues. Tickets can be ordered in advance.
From Eugendorf to the Advent markets
With the S2, on the No. 130, 131 and 140 buses or simply by car, you are basically just 20 minutes from the Salzburg city center. Look forward to hot punch and cookies, while gazing out from the Mönchsberg across the white rooftops of the churches and houses of Salzburg is also an absolute must. You will find the perfect place to stay here with us in peaceful, charming Eugendorf, with our outstanding transit connections and nearby winter sports opportunities. Now's the perfect time to send us your no-obligation enquiry or online booking.